Mist Flower Quilts
Our Thread
Thread costs are included in E2E pricing. Mist Flower Quilts uses Omni poly-wrapped/poly core thread by Superior. This is a 40wt polyester thread designed to withstand the rigors of high-speed quilting, washing, and use. Available in an array of colors to coordinate beautifully with every quilting project.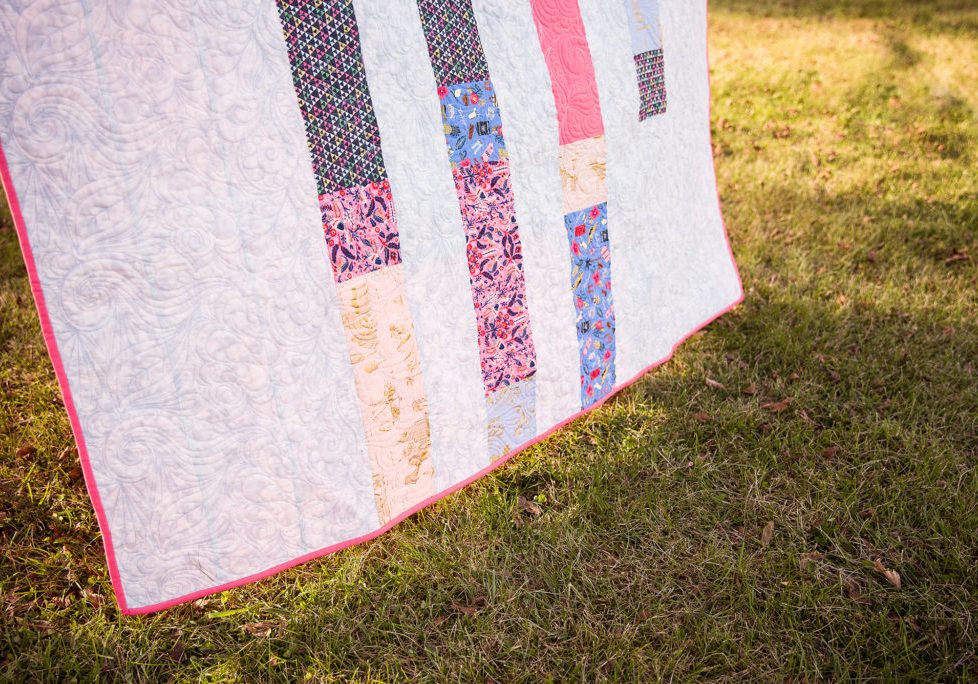 Mist Flower Quilts
Preparing Your Quilt
For best results, quilters are encouraged to prep their top for machine quilting following the guidelines below prior to delivery to the studio:
Backing fabric should be pieced (if needed), squared up and pressed.

Backing fabric and batting should be 4" larger than the quilt top on all sides.

Quilt top should be squared up, seams pressed and stray threads trimmed.

Please indicate if the quilt top and/or backing is directional.
*Please note, Mist Flower Quilts does not recommend using bed sheets as backing. For best results, please provide 100% quilting cotton backings.
Mist Flower Quilts
Edge to Edge Pricing
Edge to Edge quilting is calculated at $.02/square inch. The total cost of each quilt is determined as quilt top width x quilt top length x .02. Additional costs for batting, backing, extra dense quilting patterns, etc. may also be added.
Example 1
Throw quilt measuring 50" x 65"
$65.00 longarm fee (50x65x.02)
$17.00 2 yards wool batting
$82.00 Total Cost
Example 2
Bed quilt measuring 70" x 90"
$126.00 longarm fee (70x90x.02)

$28.50 3

yards bamboo batting
$154.50 Total Cost
Example 3
Queen size quilt measuring 90" x 96"
$172.80 longarm fee (90x96x.02)

$22.75 

3 ½ yards 80/20 batting
$195.55 Total Cost
Get started
Now that you know what we do, we want to know about you! Fill out the quilt intake form with all the details about your quilt top. We'll add you to the queue, set up quilt drop off/mail-in and you'll have your finished project back in a few short weeks!